Westfield Knox Worse before better ….
Furious shoppers have lamented the once thriving Knox City shopping centre, now turned ghost town, with many questioning the motive behind the decline.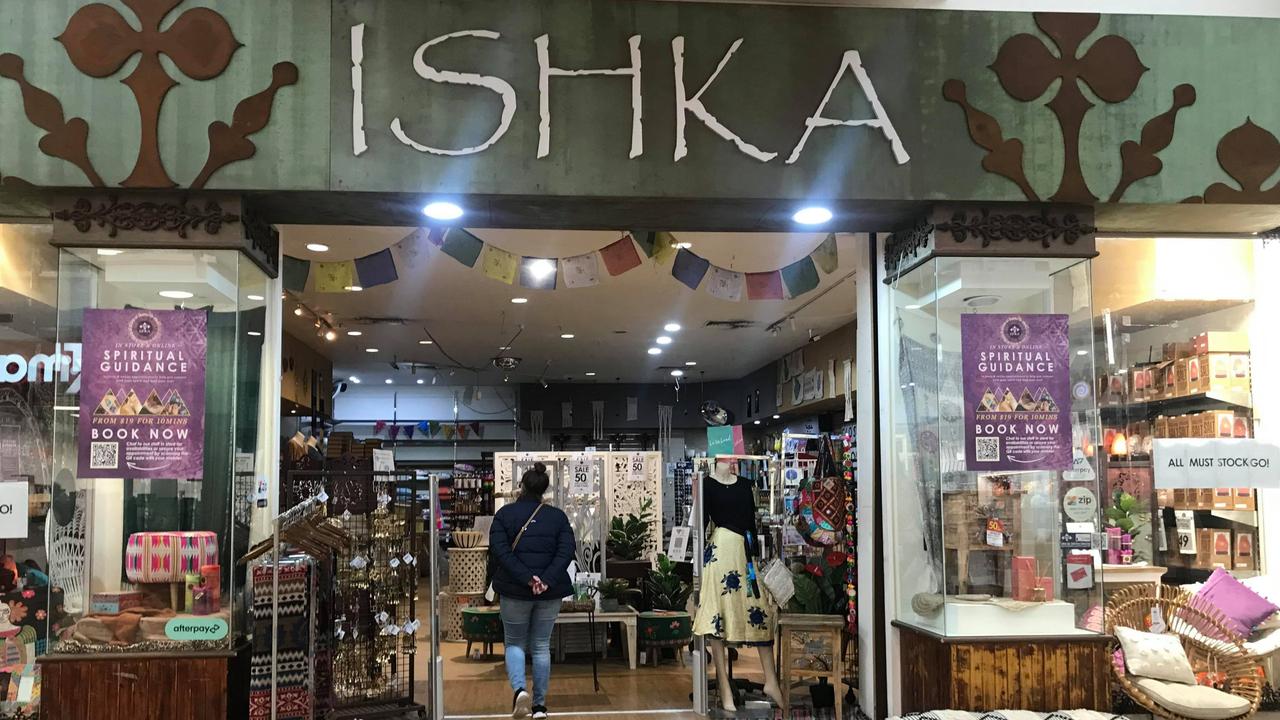 Ishka is the latest store set to close at Westfield Knox.
The Myer end of Westfield Knox is riddled with empty shops, as more retailers close their doors.
Westfield Knox owners, Scentre Group, remain tight-lipped on the much-loved centre's future despite the consistent decline of what used to be the crown in the jewel of the outer east.
When Leader visited the centre on Monday, June 21, there were seven empty stores on Level 1, and five on Level 2, near the popular department store which is set to close next month.
Myer will close on July 25 after more than 40 years at the centre.
Country Road also recently shut its doors.
OP ED: WESTFIELD KNOX HAS BECOME A RUNDOWN AND SAD SHOPPING MALL
A sign on men's clothing store Blazer says it has also closed and several other outlets, including Max Therapy, Endota Spa, and Westpac have relocated to other areas in the centre.
Meanwhile the Ishka store at the centre is advertising a 50 per cent off sale with a sign announcing it is also closing down.
Mathers shoe store sales assistant Saxon Dann said the Myer end of the centre had been "thinning out" with stores closing, and more shoppers were heading towards the Knox Ozone end.
Mr Dann said Knox definitely needed an uplift.
He said seeing it get eclipsed by so many other shopping centres in the area that had been upgraded was "so disappointing."
Ken Lam, who owns the Jamaica Blue cafe on Level 2, near Myer, agreed foot traffic was down in that section of the centre.
He said four Covid lockdowns had also had a huge impact on his business.
Mr Lam said he had not been told directly about the details of the planned upgrade of Westfield Knox, but had heard construction could start next January.
But readers have slammed the inaction and lack of communication on the centre.
Maria Antidormi Corica said its decline was disappointing after all the years she had shopped at the centre.
"Whoever Westfield's leasing manager is, is not doing a good job," Ms Corica said.
Wayne Sewell said Westfield had killed Knox Shopping Centre.
"Everyone now goes to Eastland or The Glen," Mr Sewell said.
While Jamie Tampion questioned the future renovation plans.
"Sounds like their plans for a multimillion (billion?) dollar rebuild aren't going too well," Mr Tampion said.
Westfield Knox owner Scentre Group revealed Woolworths is set to replace Myer, with plans for the supermarket to open on level one of the current Myer store.
Scentre Group has been contacted for comment.