The Schnitzel Craze is Here!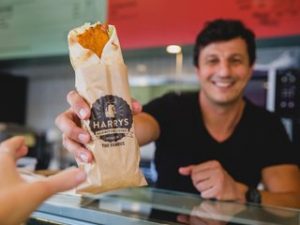 Harry James from Harry's Schnitzel Joint with their property partner Leasewise have created huge headway in 2017. Harry's Schnitzel Joint's position is now cemented as a serious player in the highly competitive fast food category. Harry's Schnitzel Joint has now grown beyond its Newcastle and NSW Central Coast roots. Leasewise have assisted the introduction into Sydney with Narrellan and St Mary's stores with more to come in 2018.
Harry's was launched in 2013 at The Junction Centre in Newcastle. Harry per
fected the art of Schnitzel making and spent countless hours building brand awareness in the hunter region. A Food Truck for a period of time attending local community events, festivals was pivotal to brand and product awareness. Soon after he was fortunate enough to get an opportunity to expand his retail portfolio with the opening of his 2nd store at Stockland Jesmond.
Leasewise are proud to have partnered up with the best in category offer where the proven business model has now been replicated at Marketown & Thornton in Newcastle.  Both stores have exceeded all trading expectations. More recently we opened up in the South-West corridor of Sydney at Narellan Marketplace. In the coming weeks Western Sydney will also have HSJ at their doorstep with the opening at St Marys Shopping Centre owned by Mirvac. All the sites have been strategically chosen for the purpose of building brand awareness.
HSJ & Leasewise plan to get Harrys network up to the 10 -12 stores by the end of 2018 working closely with seasoned recruiting consultants to bring the best of franchise candidates on board to represent and drive the Harry's Schnitzel Joint brand into other states such as Melbourne and Brisbane. Look out as we write the next chapter in this success story.
In the meantime "One Schnitzel please Harry"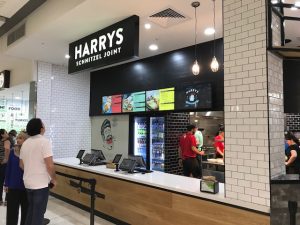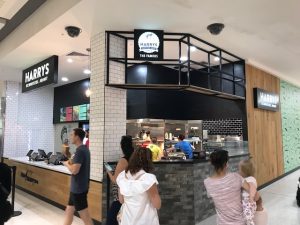 Images from the Narellan store opening.