H&M confirms opening date of two new Melbourne stores
Swedish fashion retailer H&M has confirmed the opening dates of its two new Melbourne stores, which will be located at Northland Shopping Centre and The Glen Shopping Centre.
The Northland store will be the sixth H&M store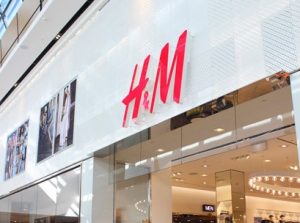 to open in Victoria when it launches on September 20, spanning approximately 1500sqm, while the store at The Glen will be the retailer's seventh in the area when it opens on October 25, spanning 2100sqm.
Both stores will be set over one large floor and will feature a range of apparel, underwear and accessories for Men, Women, Kids and Baby.
"We look forward to meeting our H&M customers in the Melbourne suburbs of Preston and Glen Waverley and engaging them with our fantastic wide range of offers," said Hans Andersson, Australian Country manager for H&M.
H&M entered the Australian market in 2014. It now has 30 stores nationwide, with another store due to open on Rundle Mall Plaza in Adelaide.
The fashion industry has recently faced increased scrutiny and H&M has been quick to continue marketing itself as one of the most eco-conscious fashion retailers out there, with an initiative to help customers responsibly recycle used clothing.
An H&M spokesperson recently told IR that the company is currently in the "planning stages for future garment collecting campaigns" and added that the garment initiative was a hit in Australia.
The spokesperson added H&M Australia has collected approximately 237,000 kg of unwanted garments and textiles since the campaign was introduced in the country.
Published by – Joyce Abaño
https://www.insideretail.com.au/news/hm-confirms-opening-date-of-two-new-melbourne-stores-201808/#daily